Image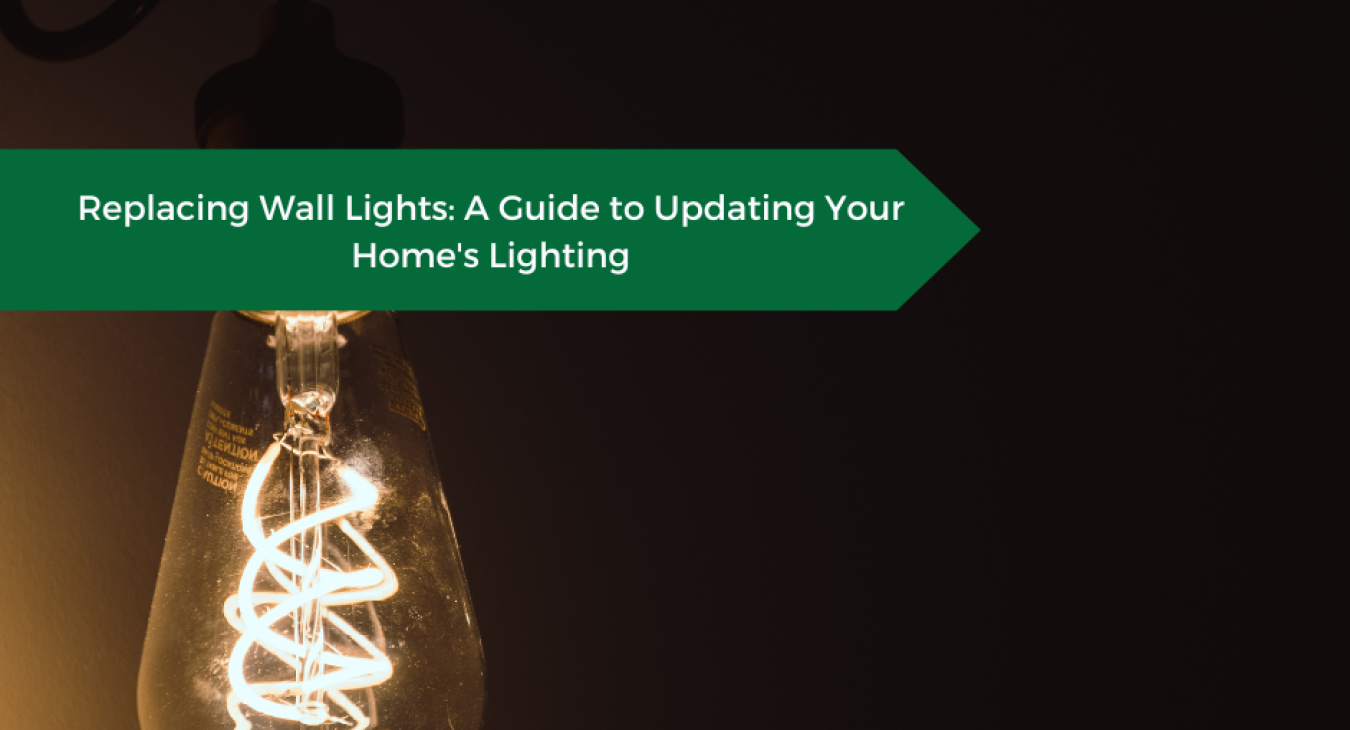 Wall lights can add a touch of elegance and sophistication to any room, but over time, they may become outdated or fail to provide the illumination you need.
Replacing your old wall lights can not only update the look of your home but also improve your quality of life. In this article, we'll discuss the benefits of replacing wall lights and provide a guide to help you choose the right fixtures for your needs.
Why Replace Your Wall Lights?
There are several reasons why you may want to consider replacing your wall lights, including:
Outdated Style
If your wall lights are several years old, they may no longer fit in with your current decor or design preferences. By replacing them with newer, more modern fixtures, you can update the look of your home and give it a fresh, new feel.
Poor Illumination
If your wall lights don't provide enough light or cast shadows in the wrong places, they may be doing more harm than good. By replacing them with brighter, more efficient fixtures, you can improve the lighting in your home and create a more comfortable, welcoming environment.
Energy Efficiency
Older wall lights may be using outdated technology that is not as energy-efficient as newer models. By replacing them with LED or other energy-efficient fixtures, you can save money on your energy bills and reduce your carbon footprint.
Choosing the Right Wall Lights
When choosing new wall lights for your home, there are several factors to consider, including:
Style: The style of your wall lights should match the overall decor of your home. Consider the materials, finishes, and colours that will best complement your existing furniture and accessories.
Size: Wall lights come in a range of sizes, from small sconces to large, statement pieces. Consider the size of the room and the amount of light you need when choosing the right fixture.
Functionality: Wall lights can serve a variety of purposes, from ambient lighting to task lighting. Consider the activities that take place in the room and choose a fixture that will provide the right level of illumination.
Energy Efficiency: LED wall lights are becoming increasingly popular due to their energy efficiency and long lifespan. Consider choosing LED fixtures to save money on your energy bills and reduce your environmental impact.
By considering your style, size, functionality, and energy efficiency needs, you can choose the perfect fixtures for your home and we can install them safely and accurately. 
Read more blogs