Image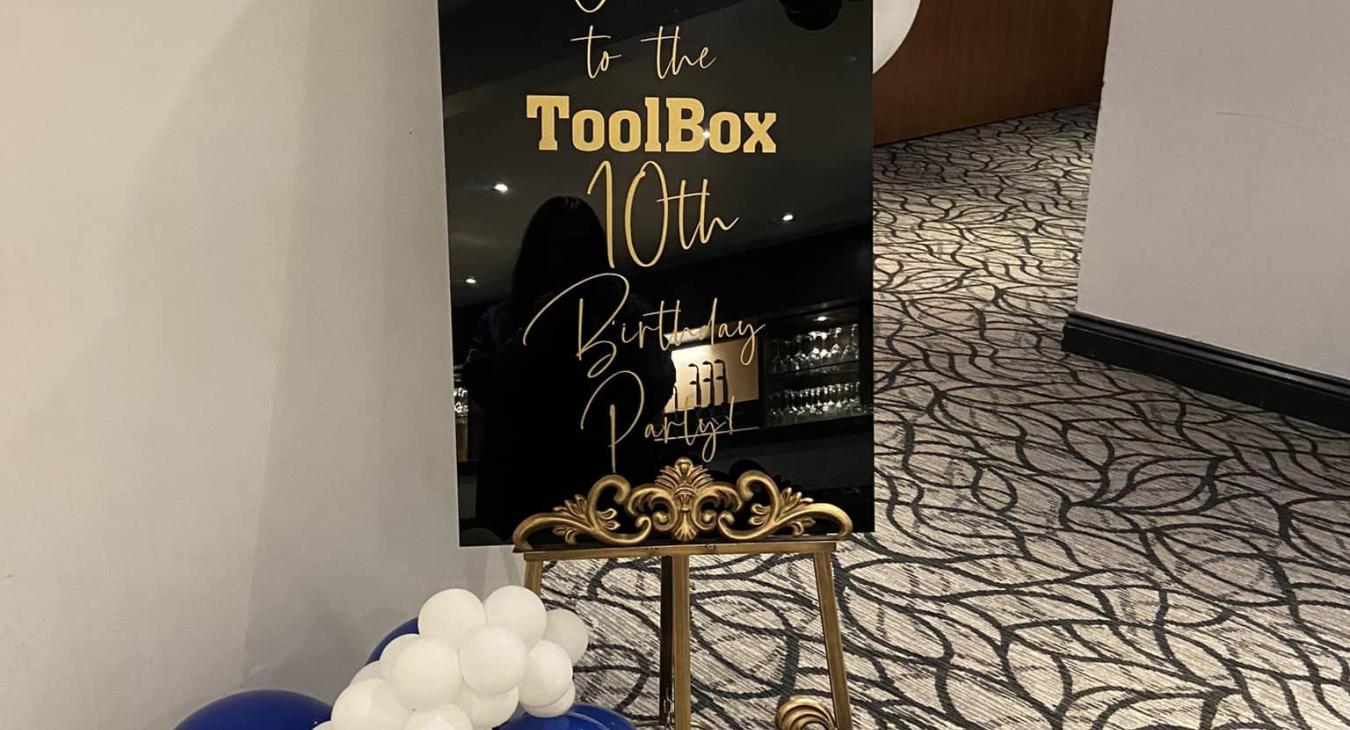 It had been ten years since James Dewane had founded "My Electricians Toolbox," a marketing group that aimed to help local trades grow their businesses through effective marketing strategies. 
To celebrate this milestone, James organized a party for the members of the group, their families, and their employees.
The party was held in a Crowne Plaza in Felbridge that James had rented out for the occasion. The room was decorated with balloons, streamers, and banners, all in the signature blue and yellow colours of My Electrician Toolbox. A band was playing music, and there were photo sessions, silhouette artist and magicians to entertain guests.
As the guests arrived, James greeted each one of them personally, thanking them for their support over the past decade. He was especially happy to see some of the original members of the group, who had been with him from the very beginning.
Soon, the party was in full swing. There was food and drinks, and people were dancing and chatting with each other. James took the microphone and made a short speech, thanking everyone for coming and sharing some of the highlights of the past ten years. He spoke about the challenges they had faced, the successes they had achieved, and the plans they had for the future.
As the night went on, the guests continued to enjoy themselves. At one point, James took a moment to step back and look around the room. He felt a sense of pride and satisfaction at seeing how far My Electricians Toolbox had come. From a small group of local electricians struggling to grow their businesses, they had grown into a successful marketing organization that had helped hundreds of electricians across the country. The awards were given out in several categories, recognizing outstanding achievements in each of them.
The party continued late into the night, and as the guests began to leave, James made sure to thank each one of them again for their support. As he turned out the lights and locked up the hall, he felt a sense of excitement for the future of My Electrician Toolbox. With the help of his dedicated team and the support of their members, he was confident that they would continue to grow and help more electricians achieve success in the years to come.